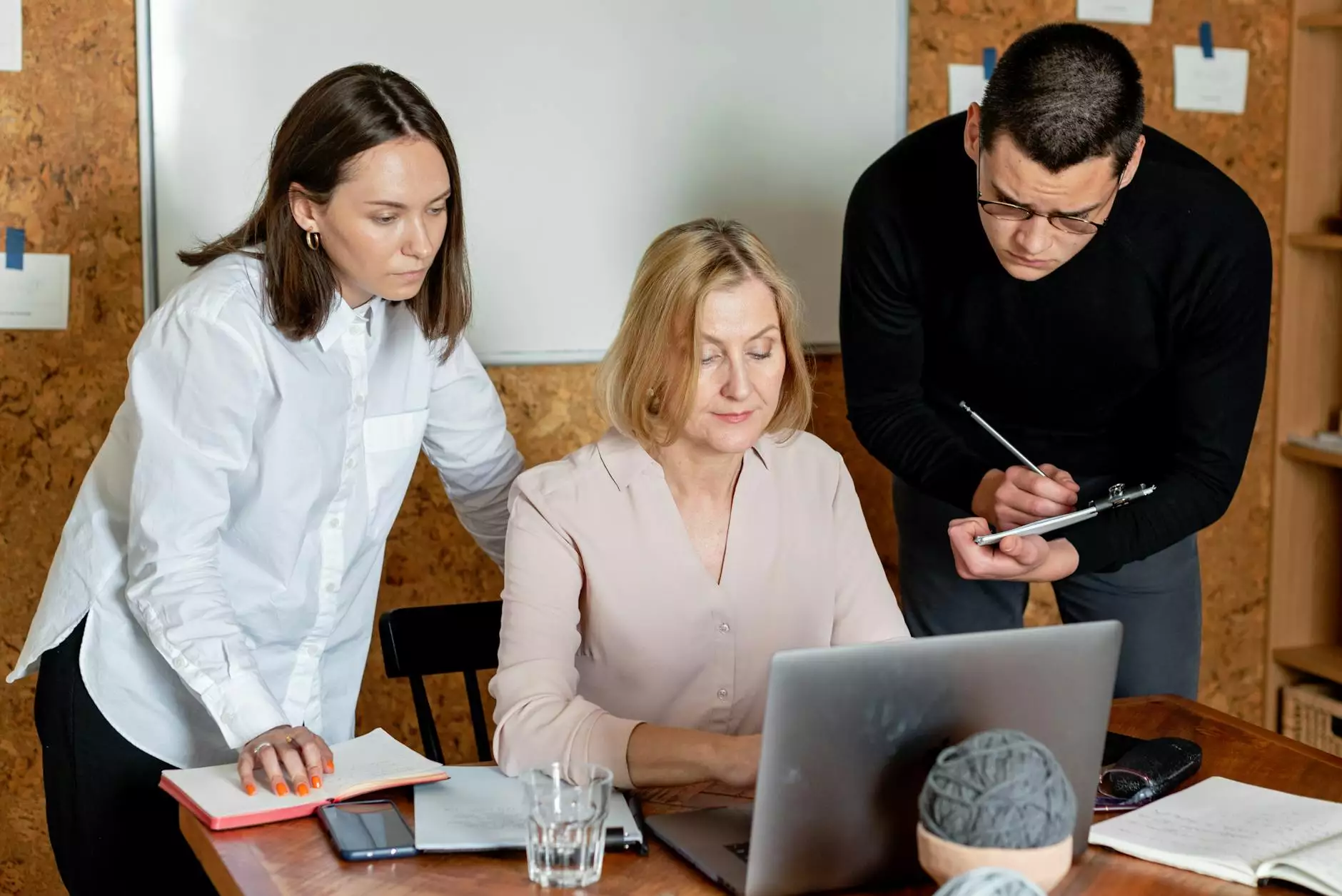 Optimize Your Online Presence through Strategic SEO Partnerships
In the digital age, having a strong online presence is crucial for businesses in the Business and Consumer Services industry. Effective search engine optimization (SEO) strategies can significantly impact your website's visibility and organic search rankings. At Graymatter SEO, we understand the value of strategic partnerships when it comes to enhancing your online presence and standing out from the competition.
Why Partner with Graymatter SEO?
As a leading provider of SEO services in the Business and Consumer Services industry, Graymatter SEO offers a partnership opportunity that transcends traditional client-service provider relationships. Through our partnership, we collaborate with businesses like yours to develop tailored SEO strategies that drive measurable results.
1. Unparalleled Expertise
Graymatter SEO boasts a team of highly proficient SEO professionals who are well-versed in the latest industry trends and best practices. We have extensive experience in optimizing websites across various niches within the Business and Consumer Services industry. By partnering with us, you gain access to our in-depth knowledge and expertise, ensuring your website is optimized to its fullest potential.
2. Customized Strategies
We understand that each business is unique, and a one-size-fits-all approach rarely yields optimal results. With Graymatter SEO as your strategic partner, you can expect personalized SEO strategies tailored to your specific goals, target audience, and industry. From keyword research to on-page optimization and off-page link building, our strategies are designed to maximize your website's visibility and organic search rankings.
3. Data-Driven Approach
At Graymatter SEO, we believe in making informed decisions backed by data. Our partnership involves an in-depth analysis of your website's performance, competitors, and industry trends. This data-driven approach allows us to identify areas of improvement and implement strategies that drive meaningful results. From tracking keyword rankings to monitoring website analytics, we leverage data to continuously optimize your online presence.
4. Transparent Communication
We value clear and open communication with our partners. As your SEO strategic partner, we provide regular updates and progress reports on the implementation and effectiveness of our strategies. Our team is always available to address any queries or concerns you may have, ensuring you stay informed and involved in the SEO process.
5. Long-Term Results
Graymatter SEO focuses on achieving sustainable, long-term results for our partners. Our strategies go beyond short-term fixes, aiming to establish your online presence as an authority in the Business and Consumer Services industry. By partnering with us, you can expect consistent improvement in organic search rankings, increased website traffic, and enhanced brand visibility.
Ready to Partner with Graymatter SEO?
If you are ready to enhance your online presence and outrank your competitors in search engine results pages, it's time to partner with Graymatter SEO. Our team of SEO experts is eager to collaborate with you and develop a customized strategy that aligns with your business goals. Contact us today to begin your journey towards SEO success!
About Graymatter SEO
Graymatter SEO is a prominent name in the SEO services industry, specializing in helping businesses within the Business and Consumer Services category improve their online presence. With a focus on data-driven strategies, unparalleled expertise, and transparent communication, Graymatter SEO has earned a reputation as a trusted partner for businesses looking to optimize their search rankings and drive organic traffic. Partner with Graymatter SEO today and experience the transformative power of strategic SEO partnerships!