ABM, Boosting Marketing and Sales Management
Jan 23, 2018
AI Advertising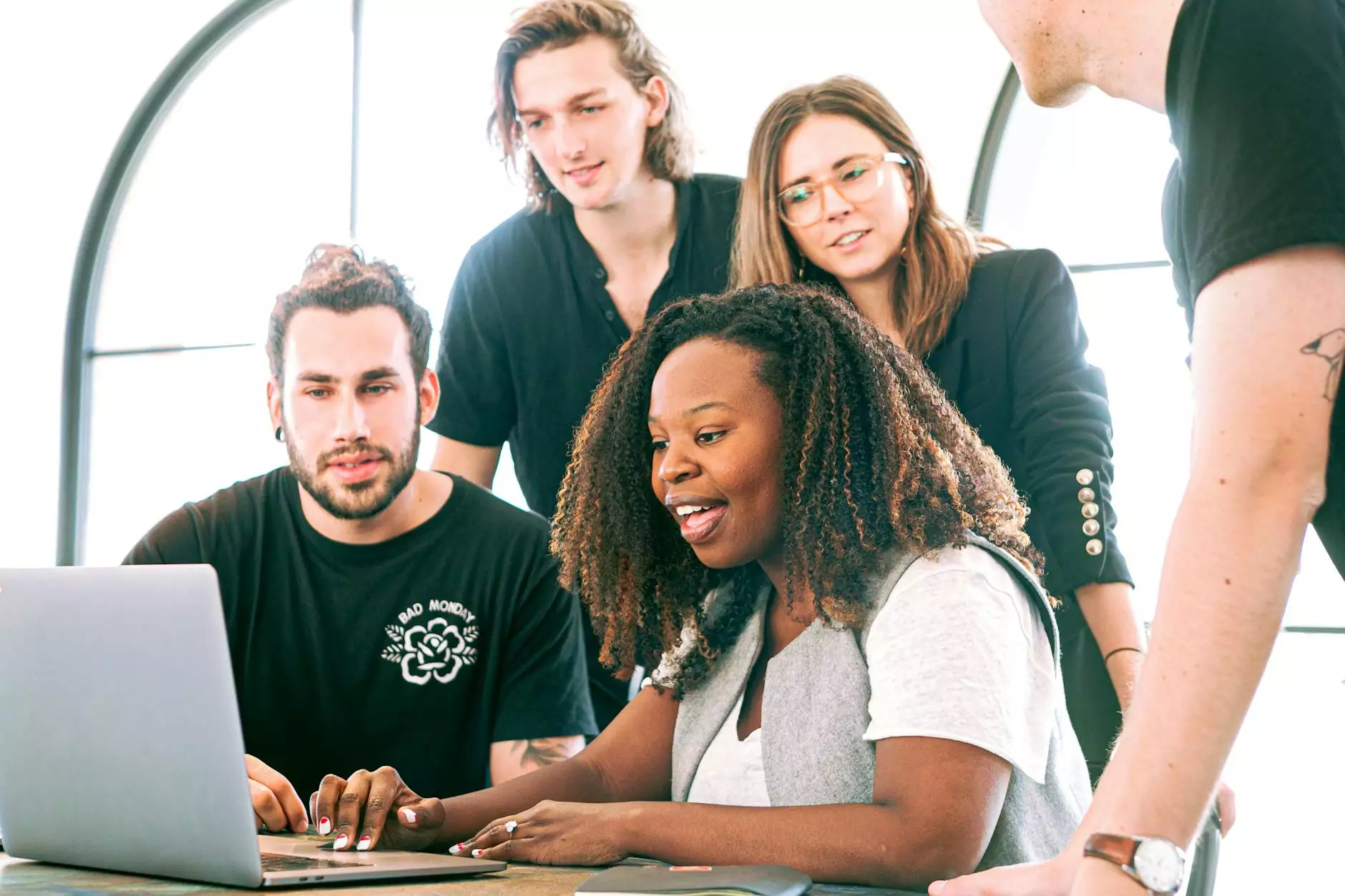 Welcome to Graymatter SEO's page on Account-Based Marketing (ABM) and how it can greatly enhance your marketing and sales efforts. In today's highly competitive market, attracting and maintaining the attention of your target audience is paramount to success. With ABM, you can tailor your marketing strategies to specific accounts, positioning your business as a thought leader and gaining valuable leads.
The Power of Account-Based Marketing
Account-Based Marketing is a strategic approach that focuses on targeting and engaging specific accounts or companies, rather than individual leads. By aligning your marketing and sales teams around key accounts, you can create personalized experiences that drive higher conversion rates and revenue.
With ABM, you get to understand your target accounts deeply, including their pain points, goals, and specific challenges. This allows you to deliver highly relevant and targeted content that resonates with their needs, establishing your business as a trusted partner.
Implementing ABM with Graymatter SEO
At Graymatter SEO, we specialize in helping businesses achieve their marketing and sales goals through effective ABM strategies. Our team of experts understands the intricacies of the ABM approach and can guide you through a successful implementation process.
Here's how we can assist you:
1. Account Selection and Profiling
Choosing the right target accounts is crucial to your ABM success. We conduct in-depth research and analysis to help you identify the most relevant accounts based on your business goals and target market. By profiling these accounts, we gain insights into their buying behaviors, pain points, and key decision-makers.
2. Personalized Messaging and Content Creation
Effective communication is key in ABM. We develop personalized messaging and create customized content that speaks directly to your target accounts. Our team crafts compelling copy that highlights your unique value proposition, solving their challenges and establishing your authority in the industry.
3. Multi-Channel Campaign Execution
To maximize your reach and engagement, we execute multi-channel ABM campaigns. This includes leveraging various platforms such as email marketing, social media advertising, content syndication, and more. By maintaining a cohesive and consistent message across channels, we maximize the impact of your campaigns.
4. Continuous Measurement and Optimization
We believe in data-driven results. Throughout your ABM journey, we closely monitor campaign performance, track engagement metrics, and measure the return on investment (ROI) of your marketing efforts. This allows us to identify areas for improvement and optimize your strategies for maximum effectiveness.
Why Choose Graymatter SEO?
Graymatter SEO is a leading provider of SEO services in the business and consumer services industry. We have a proven track record of helping businesses achieve their marketing and sales goals through innovative and data-driven strategies.
Here's why you should choose Graymatter SEO for your ABM needs:
Expertise: Our team consists of highly skilled professionals with in-depth knowledge of the ABM landscape.
Customization: We understand that every business is unique. We tailor our ABM strategies to align with your specific goals and target audience.
Collaboration: We work closely with your team, fostering a collaborative partnership to ensure your success.
Proven Results: Our strategies have consistently delivered tangible results, helping businesses achieve higher conversions and revenue growth.
Continuous Support: We provide ongoing support and guidance, adapting to market changes and evolving trends.
Contact Us Today
If you're ready to take your marketing and sales management to new heights with Account-Based Marketing, reach out to Graymatter SEO today. Our team of experts is eager to discuss your goals and develop a customized ABM strategy that aligns with your business objectives.
Don't settle for average marketing and sales results. Choose ABM and Graymatter SEO to unlock the full potential of your business!