Functions vs. Processes - Why Do Businesses Fail?
Apr 10, 2023
Blog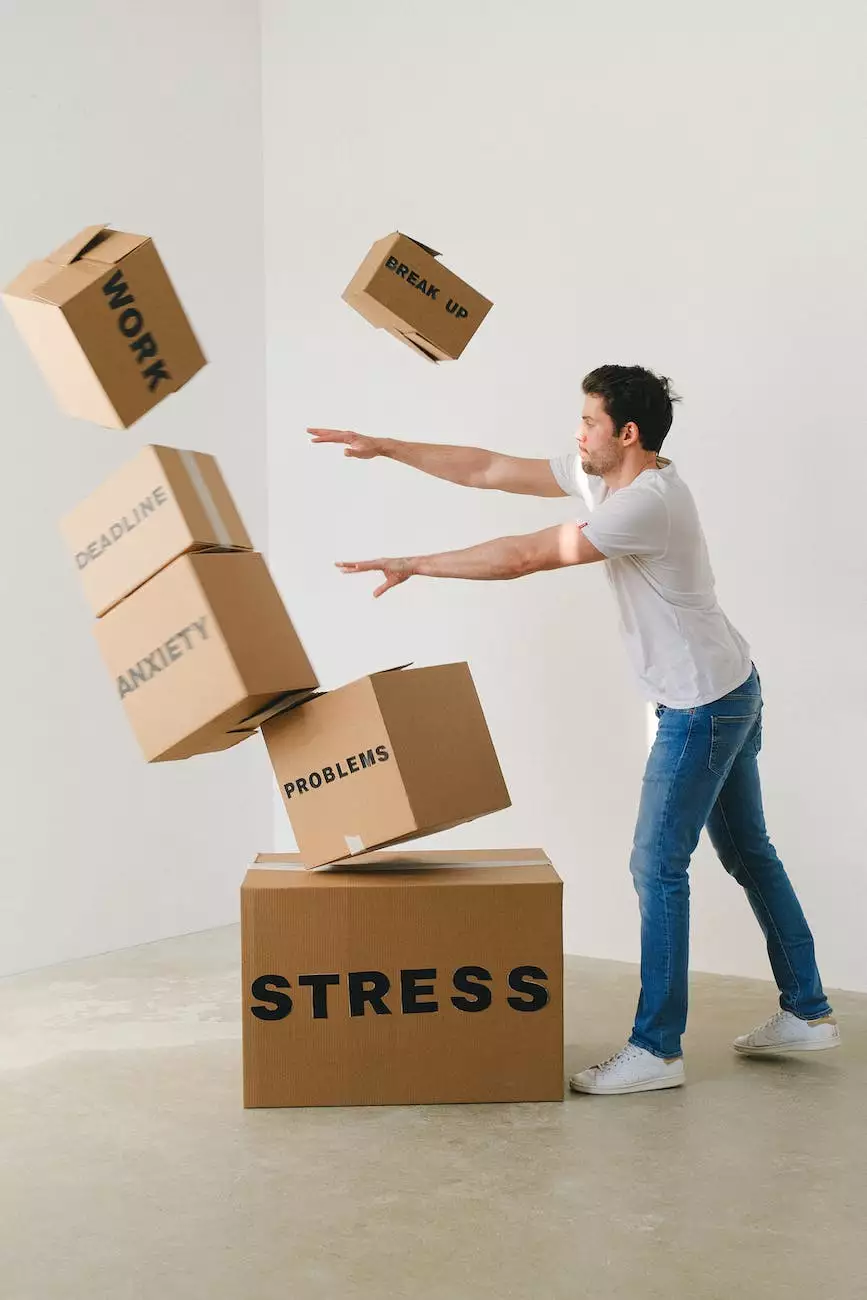 Welcome to Graymatter SEO, your trusted partner in the world of business optimization. In today's digital age, every aspect of a successful business revolves around effective processes and well-defined functions. In this comprehensive guide, we will delve into the importance of understanding the differences between functions and processes in business operations, as well as the reasons why businesses often fail due to a lack of mastery and implementation in these areas.
The Significance of Functions and Processes in Business Operations
In the realm of business, it is vital to distinguish between functions and processes. While these terms are sometimes used interchangeably, they serve different purposes and have distinct implications for an organization's success.
What are Functions in Business?
Functions, in the context of business operations, refer to specific areas of expertise or departments within an organization. They encompass activities carried out by specialized teams or individuals, each with their own unique set of responsibilities and objectives. For instance, common functions include marketing, sales, customer service, finance, and human resources.
What are Processes in Business?
Processes, on the other hand, are the structured series of steps that take inputs and transform them into desired outputs. They often traverse multiple functions within an organization and represent the interconnectedness of various departments or teams. Processes ensure the smooth flow of operations, facilitate collaboration, and ultimately contribute to the overall success of a business.
The Downfall of Businesses - Lack of Understanding and Implementation
Many businesses face significant challenges and even fail due to a lack of understanding and efficient implementation of functions and processes. Let's explore the key reasons why this occurs:
1. Lack of Alignment between Functions and Processes:
When functions within an organization operate independently, without a cohesive framework of processes connecting them, the overall effectiveness and efficiency suffer. Misalignment often leads to duplicated efforts, communication gaps, and a lack of accountability, resulting in decreased productivity and potential failure.
2. Inefficient Resource Utilization:
Inefficient resource allocation across functions and processes can drain valuable time, energy, and financial resources. Businesses that fail in identifying and optimizing resource allocation often struggle to maintain profitability and competitiveness. Additionally, a lack of effective processes hinders scalability and growth potential.
3. Lack of Process Standardization and Continual Improvement:
Organizations that fail to embrace process standardization and continual improvement miss out on opportunities for increased efficiency and innovation. Standardizing processes allows for easier monitoring, evaluation, and adjustment, while continual improvement ensures that the organization stays ahead of the curve and adapts to changing market landscapes.
4. Inadequate Communication and Collaboration:
Clear and efficient communication is crucial for successful cross-functional collaboration. When functions have siloed communication channels or lack effective processes for sharing information and knowledge, collaboration becomes challenging. This can lead to misunderstandings, delays, and ultimately, failure to meet customer expectations.
5. Insufficient Training and Development:
Businesses that neglect investing in comprehensive training and development programs for their employees may struggle with low proficiency in performing their functions. A lack of continuous learning opportunities hampers innovation, adaptability, and the ability to respond to market changes effectively.
The Graymatter SEO Advantage - Elevating Your Business Processes
Graymatter SEO specializes in providing top-notch SEO services to businesses in the Business and Consumer Services industry. Our team of experts understands the criticality of well-defined functions and processes in achieving optimal results in online visibility, organic rankings, and overall business growth.
Optimizing Processes for SEO Success:
Utilizing our extensive knowledge of functions and processes, we tailor SEO strategies to enhance your online presence. By conducting comprehensive audits, we identify areas of improvement within your processes, aligning them with solid SEO principles. Our expertise enables us to streamline your web development, content creation, link building, and digital marketing processes, ensuring a seamless online experience for your target audience.
Driving Cross-Functional Collaboration:
Graymatter SEO recognizes the importance of fostering collaboration between functions for holistic SEO success. We facilitate effective communication channels, knowledge sharing platforms, and collaborative tools to ensure all functions are working in harmony towards a common goal. Our collaborative approach breaks down silos, encourages innovation, and leverages the strengths of each function to achieve remarkable results.
Continuous Training and Development:
We believe that investing in the continuous growth and development of our team members leads to superior service delivery. Our experts undergo regular training and stay updated with the latest SEO trends, algorithm changes, and best practices. By nurturing a culture of learning and development, we ensure that our functions and processes remain at the cutting edge of the SEO industry.
Unleashing the Potential of Your Business:
Graymatter SEO aims to unlock the full potential of your business by optimizing your functions and processes. Our data-driven approach, combined with our technical expertise in SEO, enables us to deliver exceptional results. Don't let inefficient processes hinder your success - partner with us and harness the power of well-aligned functions and optimized processes to take your business to new heights.
Conclusion
In conclusion, understanding the distinction between functions and processes is paramount in achieving business success. By recognizing the importance of aligning functions and implementing efficient processes, organizations can overcome common pitfalls and thrive in today's competitive landscape. At Graymatter SEO, we empower businesses to excel by optimizing their functions and elevating their processes through our comprehensive SEO services. Invest in the capabilities of your business today, and let us help you conquer the digital realm with our unrivaled expertise.