B2B Demand Generation 101: A Complete Strategic Guide
Mar 31, 2023
Blog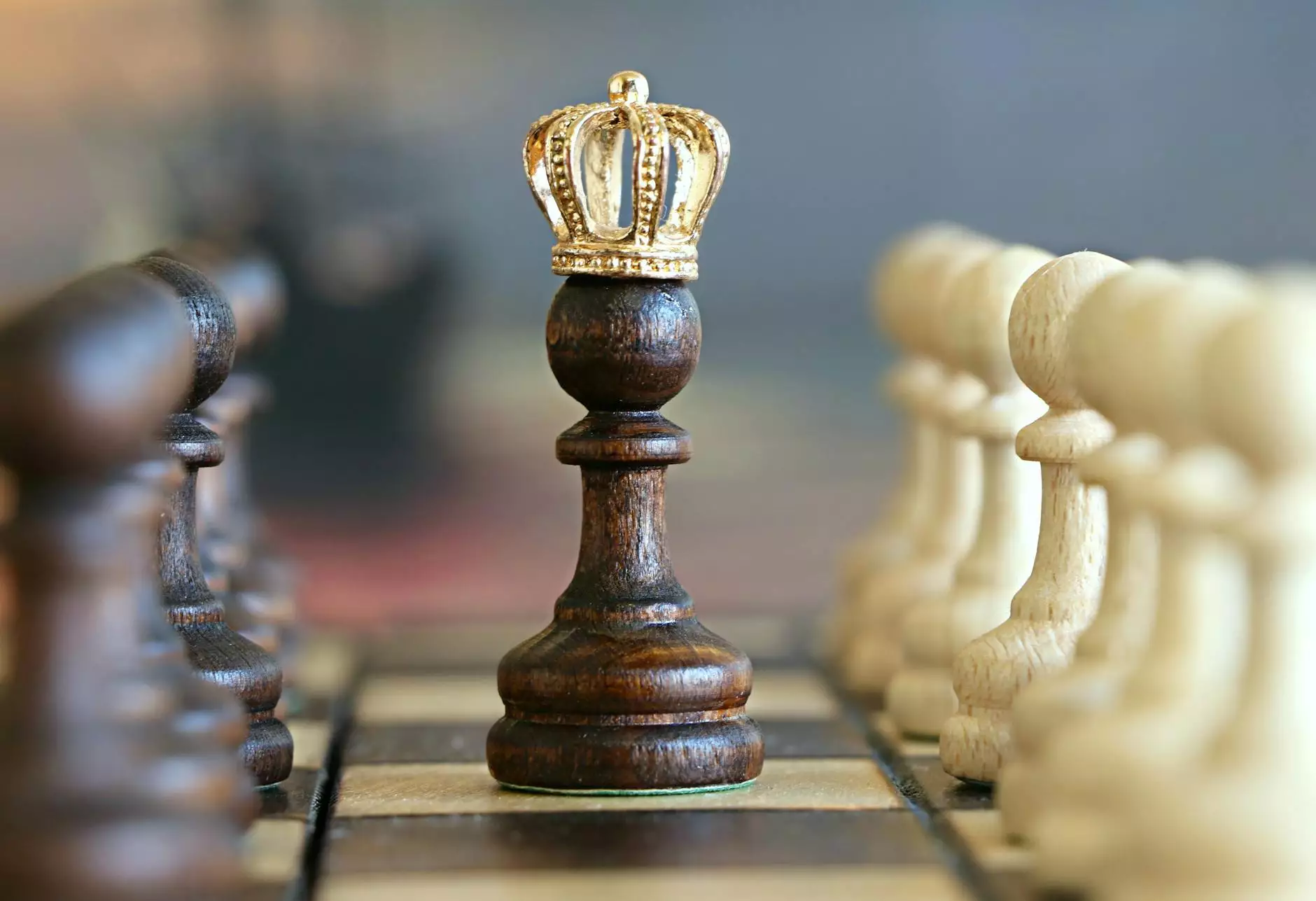 Introduction to B2B Demand Generation
In the competitive world of B2B business, generating demand for your products or services is a crucial aspect that can determine your success in the market. However, devising an effective demand generation strategy can be a daunting task, especially when you're targeting a specific audience and aiming for measurable results. At Graymatter SEO, we understand the challenges businesses face in demand generation, and our comprehensive strategic guide is here to help you navigate through this complex process.
Understanding the Importance of B2B Demand Generation
Before we dive into the strategies, let's first establish why demand generation is vital for B2B businesses. Demand generation refers to the process of creating and nurturing interest in your offerings within your target market. It encompasses various marketing and sales techniques with the ultimate goal of driving revenue and growth.
1. Identifying Your Target Audience
Effective demand generation starts with a clear understanding of your target audience. By defining your buyer personas, you can tailor your marketing efforts to resonate with your ideal customers. Conduct thorough research to identify their pain points, needs, and preferences. This will enable you to craft compelling messaging and align it with their specific challenges.
2. Crafting Compelling Content
Content plays a significant role in engaging your target audience and establishing thought leadership in your industry. Creating valuable and relevant content that educates, informs, and entertains will position your brand as a trusted source of information. By leveraging different formats such as blog posts, ebooks, videos, and infographics, you can cater to various preferences and address different stages of the buyer's journey.
a. Blogging for B2B Demand Generation
Blogging is a powerful tool for B2B demand generation. By consistently providing valuable insights and industry updates, you can attract organic traffic to your website. Focus on relevant keywords and incorporate them naturally into your blog content to improve your search engine rankings. Make sure your blog posts offer actionable advice and solutions to the challenges faced by your target audience.
b. Creating Engaging Videos
Incorporating videos into your demand generation strategy can significantly enhance your reach and engagement. Create informative videos that showcase your expertise and product/service offerings. Share customer success stories, host webinars, and provide tutorials to establish credibility and trust with your audience.
3. Implementing SEO Strategies
Search engine optimization (SEO) is a critical component of successful demand generation. By optimizing your website and content for relevant keywords, you can increase your visibility in search engine results pages (SERPs). Conduct thorough keyword research to identify the search terms your target audience is using, and strategically include them in your page titles, headings, meta descriptions, and content. Make sure your website is user-friendly, loads quickly, and provides a seamless browsing experience across different devices.
Targeted Lead Generation and Conversion
Effective demand generation isn't just about attracting a high volume of traffic to your website—it's about converting that traffic into qualified leads and, ultimately, customers. Let's explore some strategies to ensure your demand generation efforts lead to tangible results.
1. Lead Magnets and Gated Content
Offering valuable resources, such as ebooks, whitepapers, or industry reports, can incentivize visitors to provide their contact information. By gating this content behind a lead generation form, you can capture leads and nurture them through targeted email marketing campaigns.
2. Personalized Email Marketing Campaigns
Email marketing continues to be an effective tool for nurturing leads and driving conversions. Segment your leads based on their interests and behaviors to deliver personalized content that resonates with their specific needs. Craft engaging email sequences that guide your prospects through their buyer's journey and highlight the value your offerings provide.
3. Leveraging Social Media for Lead Generation
Social media platforms offer vast opportunities for reaching your target audience and capturing leads. Develop a strong social media presence by curating valuable content, engaging with your audience, and leveraging lead generation tools. Use platforms like LinkedIn, Twitter, and Facebook to share industry insights, promote your gated content, and connect with potential customers.
Measuring Success and Continuous Improvement
No demand generation strategy is complete without the ability to measure its effectiveness and make data-driven improvements. Implementing analytics and tracking tools will provide valuable insights into the performance of your campaigns and help you optimize them for better results.
1. Key Performance Indicators (KPIs)
Define clear KPIs to measure your demand generation efforts. Some essential KPIs to consider include conversion rate, lead-to-customer ratio, cost per lead, and revenue generated. Regularly monitor these metrics to identify areas of improvement and adjust your strategies accordingly.
2. A/B Testing and Conversion Rate Optimization
Optimize your landing pages, call-to-action buttons, and email campaigns through A/B testing. By experimenting with different variations and measuring the results, you can identify the most effective elements and consistently improve your conversion rates.
Conclusion
At Graymatter SEO, we understand the intricacies of B2B demand generation and the role it plays in maximizing your business's growth potential. By following the strategies outlined in this complete strategic guide, you can position your brand as a trusted industry leader, attract qualified leads, and drive revenue. Contact us today to discover how our expert SEO services can further enhance your demand generation efforts.