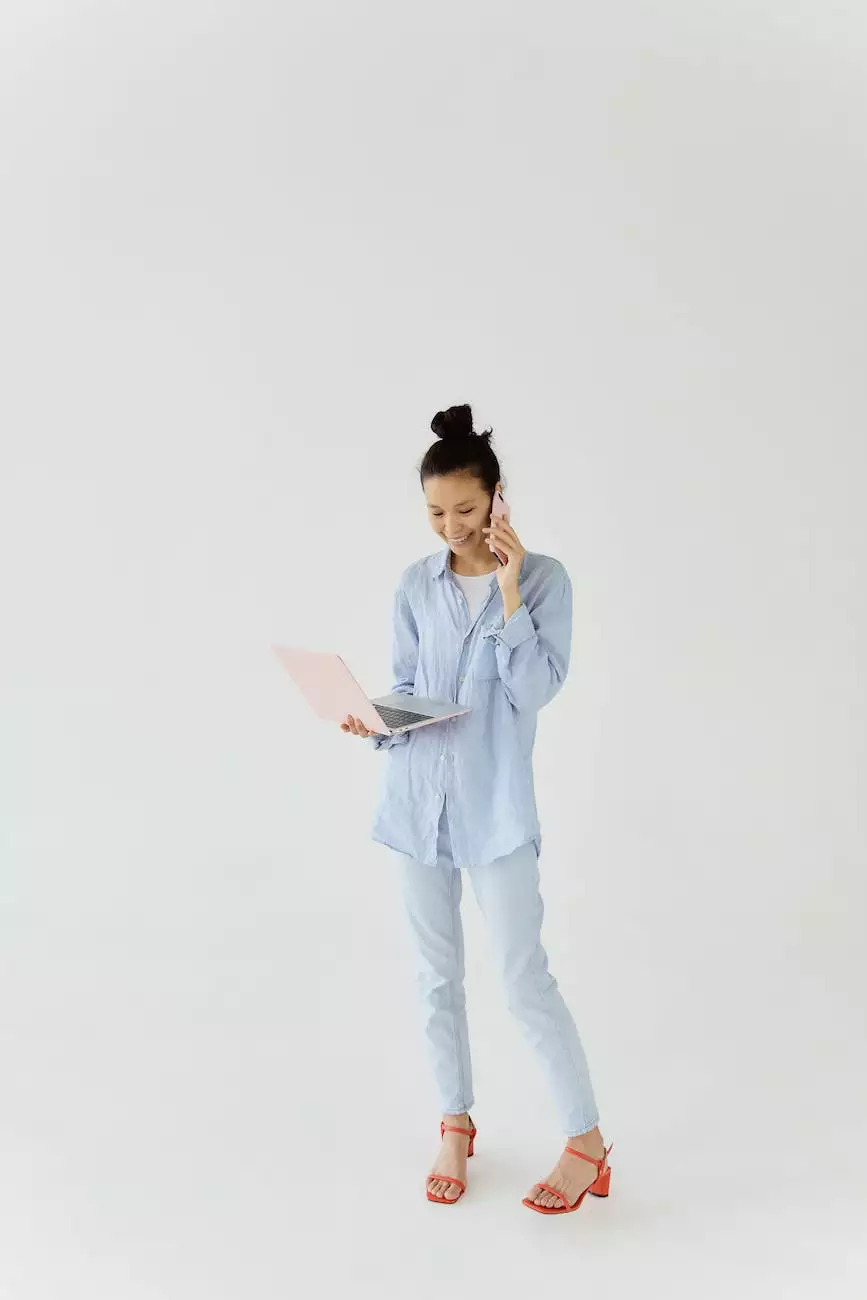 Welcome to Graymatter SEO's comprehensive guide on the differences between Alibaba and AliExpress. If you are looking to expand your business in the global marketplace, understanding the distinctions between these two popular online platforms is crucial for making informed business decisions.
Understanding Alibaba
Alibaba, founded in 1999, is a leading global online marketplace focusing mainly on business-to-business (B2B) transactions. It operates primarily as a platform connecting buyers and sellers around the world, allowing businesses to source products, engage in trade, and build valuable partnerships.
One of the key advantages of Alibaba is its vast supplier network. With millions of suppliers registered on the platform, you gain access to an extensive range of products across various industries. Whether you are a small business or a large enterprise, Alibaba offers the scalability and flexibility to connect with suppliers that suit your specific business needs.
Furthermore, Alibaba provides robust tools and resources that support secure and efficient transactions. Their trade assurance program, which protects buyers in case of product quality or delivery issues, is a testament to their commitment to building trust among users. With features like supplier verification, product showcases, and detailed supplier profiles, Alibaba offers a reliable platform to establish long-term business relationships.
Exploring AliExpress
AliExpress, launched in 2010, is a popular online retail platform owned by Alibaba Group. Unlike Alibaba, AliExpress operates primarily as a business-to-consumer (B2C) marketplace, catering to individual buyers looking for a wide range of products at competitive prices.
AliExpress is known for its extensive product catalog, ranging from electronics and fashion to home decor and beauty products. With millions of products listed by various sellers, buyers can explore a vast selection and connect directly with sellers offering retail quantities.
One of the key advantages of AliExpress is its ease of use for individual buyers. The platform offers multiple payment options, secure transactions, and buyer protection policies, ensuring a seamless shopping experience. Additionally, AliExpress provides international shipping options, allowing buyers from different countries to access products from sellers worldwide.
The Key Differences
While both Alibaba and AliExpress serve as online marketplaces, there are several pivotal differences between the two platforms:
Target Audience
Alibaba primarily targets businesses seeking wholesale transactions, making it the ideal platform for bulk purchases and sourcing products directly from manufacturers. On the other hand, AliExpress focuses on individual consumers looking for retail products at affordable prices.
Minimum Order Quantities
Alibaba often requires minimum order quantities (MOQs) due to its B2B nature. Businesses typically need to meet certain volume requirements to access the best prices. AliExpress, as a B2C platform, allows buyers to purchase single units or smaller quantities without MOQ limitations.
Pricing Structure
Alibaba tends to offer bulk pricing and negotiable prices for larger orders, catering to businesses looking for cost-effective procurement. In comparison, AliExpress emphasizes retail pricing, often featuring competitive prices on individual products.
Product Quality and Customization
Given its B2B focus, Alibaba offers opportunities for custom manufacturing and product customization. Businesses can work closely with suppliers to meet specific requirements, ensuring higher quality control. While AliExpress offers a wide range of products with varying quality levels, customization options are limited.
Transaction Process
Alibaba typically involves negotiation and more complex transaction processes due to its business-oriented nature. Conversely, AliExpress enables straightforward and quick transactions, making it convenient for individual buyers.
Why It Matters for Your Business
Understanding the differences between Alibaba and AliExpress is essential for your business growth and success. Depending on your business objectives and target audience, choosing the right platform can significantly impact your sourcing strategies, product availability, pricing, and overall customer experience.
If you are primarily focused on wholesale procurement, establishing long-term relationships with manufacturers, or have higher volume requirements, Alibaba offers the necessary features and resources to meet your needs. Their B2B ecosystem allows for scalable growth and efficient supply chain management.
On the other hand, if you are a small business or an individual looking for retail products, AliExpress provides a user-friendly platform with access to a massive selection of products at competitive prices. It offers simplicity, convenience, and buyer protection policies that cater to the needs of individual buyers.
Ultimately, the decision between Alibaba and AliExpress should be based on your specific business goals, budget, target audience, and sourcing requirements. Consider the advantages and limitations of each platform, and choose the one that aligns with your business strategy to maximize success in the global marketplace.
Graymatter SEO, a trusted provider of comprehensive SEO services in the Business and Consumer Services category, understands the significance of optimizing your online presence to enhance visibility and drive organic traffic. Our team of SEO experts can help your website rank higher in search engine results, ensuring that your target audience finds your content when searching for relevant keywords.
Conclusion
In summary, Alibaba and AliExpress are two distinct online platforms, each catering to different business needs and target audiences. Understanding the differences and leveraging their unique capabilities can empower your business to make informed decisions and capitalize on the global opportunities presented by e-commerce.
Whether you choose Alibaba for B2B transactions or AliExpress for retail purchases, Graymatter SEO is here to support your online growth. Contact us today to learn more about how our SEO services can help drive your business forward in the digital landscape.