Personalized Marketing Doesn't Have to be Creepy
Aug 18, 2023
AI Advertising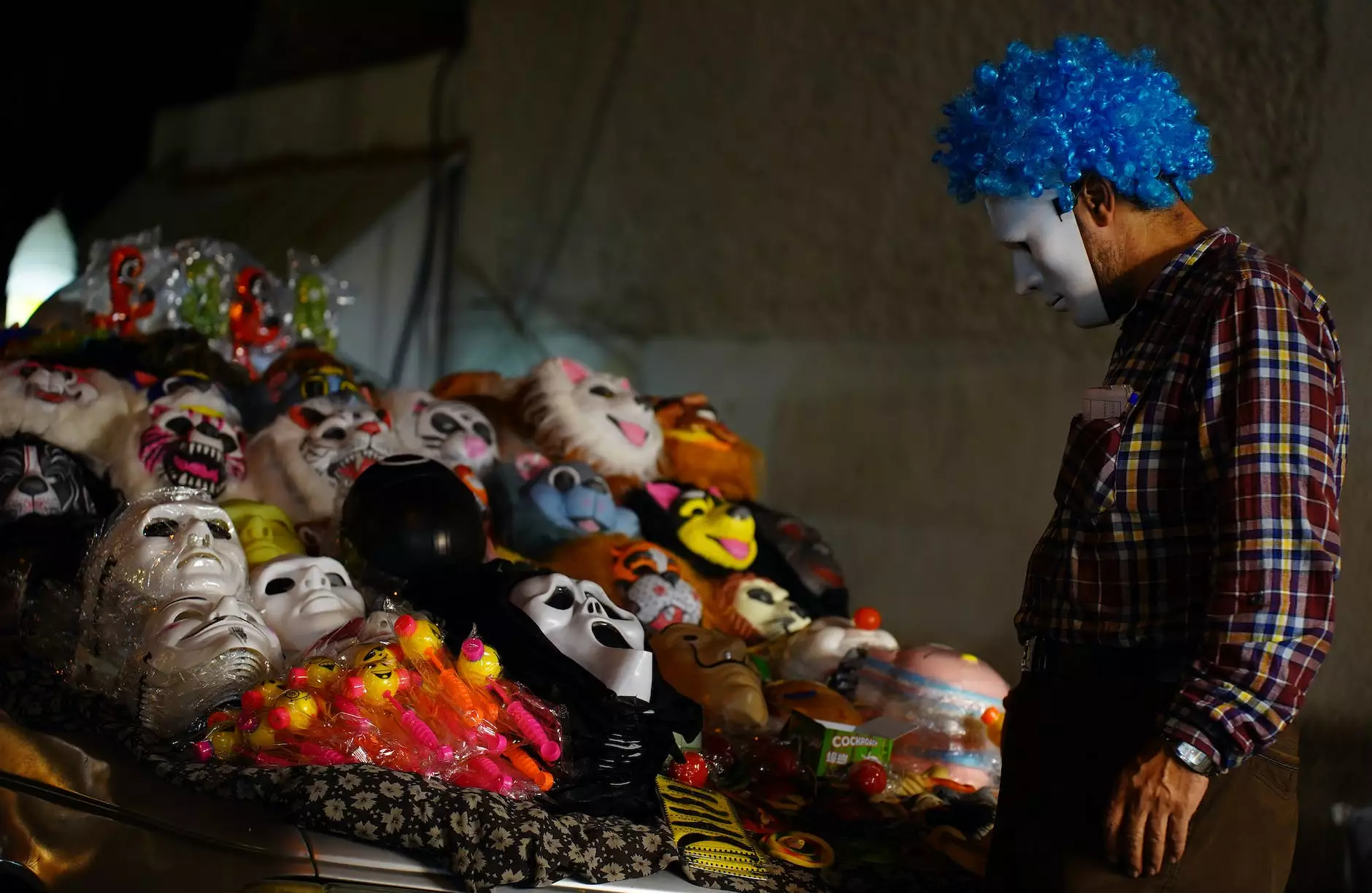 Unleashing the Power of Personalized Marketing at Graymatter SEO
In today's digital age, businesses strive to connect with their target audience on a deeper level. Personalized marketing has emerged as a powerful tool that helps businesses achieve this objective. At Graymatter SEO, we specialize in providing high-end SEO services that leverage the potential of personalized marketing without ever crossing the line into creepiness.
The Importance of Personalized Marketing in the Business and Consumer Services Industry
Personalized marketing is a game-changer in the business and consumer services industry. It allows businesses to tailor their marketing efforts to individual customers, providing a more engaging and relevant experience. By understanding their target audience's preferences, needs, and behaviors, companies can create impactful and targeted campaigns.
1. Enhancing Customer Engagement
Effective personalized marketing enables businesses to foster deeper connections with their customers. By delivering content that resonates with their interests and aspirations, companies can create a sense of loyalty and trust. At Graymatter SEO, we specialize in crafting personalized marketing strategies that speak directly to your audience, elevating your brand's engagement levels to new heights.
2. Increasing Conversion Rates
When customers feel understood and valued, they are more likely to convert into paying customers. Personalized marketing allows you to present tailored offers and recommendations based on their specific needs, significantly increasing the chances of conversion. Our team of experts at Graymatter SEO excels in creating persuasive and personalized content that drives conversion rates through the roof.
3. Gaining Competitive Advantage
Standing out in the highly competitive business and consumer services industry is no easy feat. Personalized marketing provides you with a distinct competitive advantage by offering a unique and customized experience to your audience. Our skilled professionals at Graymatter SEO know how to leverage personalized marketing techniques to position your business ahead of the competition.
Graymatter SEO: Your Partner in Personalized Marketing Excellence
When it comes to personalized marketing, Graymatter SEO is the name to trust. We take pride in our ability to understand our clients' goals, target audience, and industry landscape. Our data-driven approach ensures that our personalized marketing strategies are effective, ethical, and deliver remarkable results.
Our Array of Personalized Marketing Services
At Graymatter SEO, we offer a wide range of personalized marketing services tailored to meet your specific business needs. Our services include:
1. Personalized Content Creation: Our expert copywriters create compelling and tailored content that resonates with your target audience, capturing their attention and driving engagement.
2. Targeted Email Marketing: We develop email marketing campaigns that deliver personalized messages to your subscribers, nurturing and guiding them through the buyer's journey.
3. Dynamic Website Personalization: Our skilled web developers implement advanced personalization techniques to create dynamic website experiences based on individual user preferences.
4. Customized Social Media Campaigns: We utilize data insights to design personalized social media campaigns that generate awareness, engagement, and conversions.
5. Behavioral Tracking and Analysis: By tracking user behavior and analyzing data, we gain valuable insights that allow us to optimize and refine our personalized marketing strategies.
Unlock the Power of Personalized Marketing with Graymatter SEO Today
If you're ready to take your marketing efforts to the next level without compromising ethics or invading your customers' privacy, Graymatter SEO is here to help. Contact us today to explore the endless possibilities of personalized marketing and elevate your business above the competition.