Design Thinking & Customer Experience Design
Nov 24, 2021
Methodology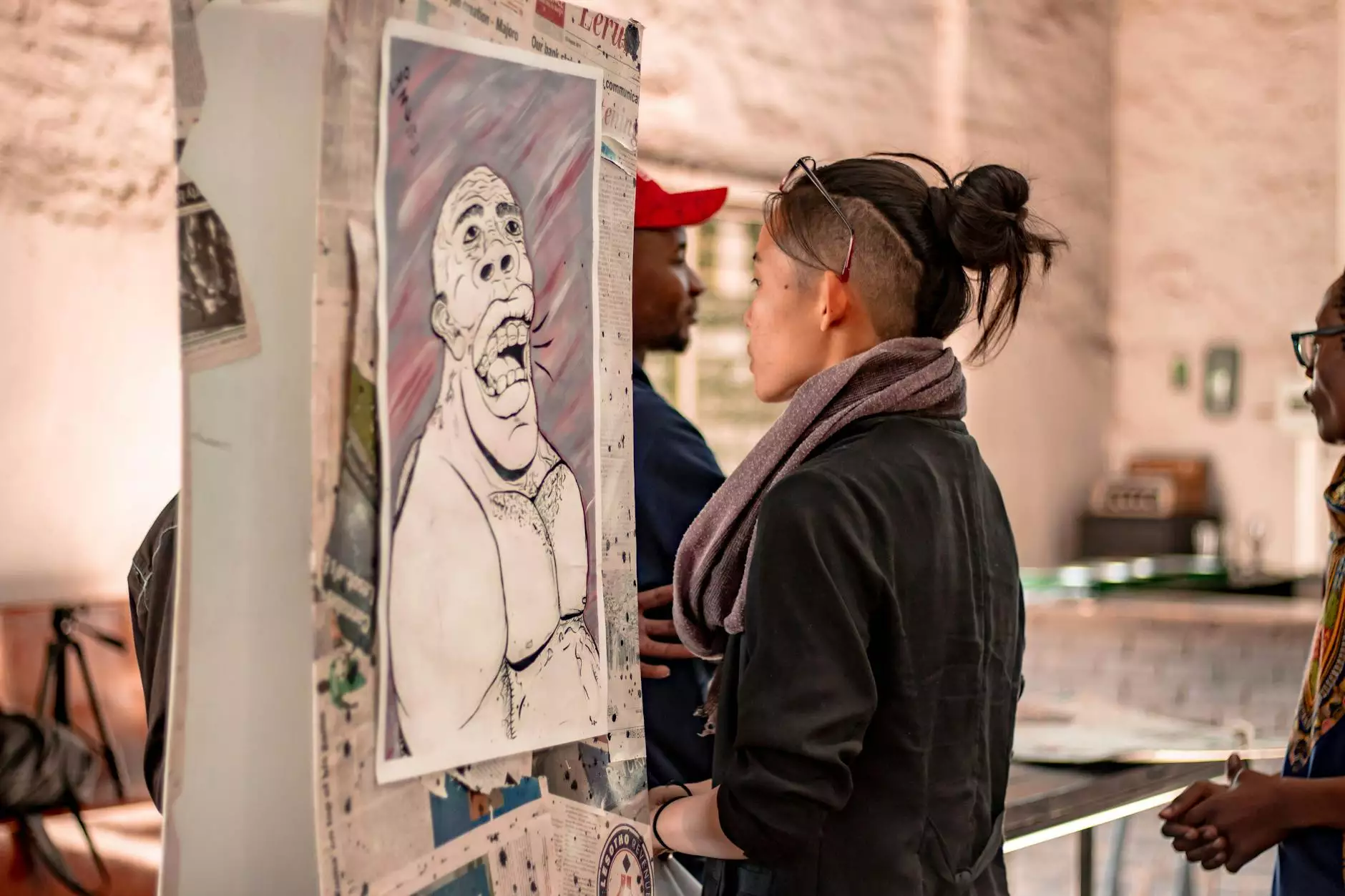 Welcome to Graymatter SEO, your ultimate destination for exceptional design thinking and customer experience design services. We understand the critical role that design thinking plays in creating impactful customer experiences, and our team of experts is committed to helping businesses revolutionize their approach to customer engagement.
Stay Ahead with Innovative Design Thinking
Effective design thinking goes beyond aesthetics. It is a holistic approach that focuses on understanding the needs, desires, and pain points of your customers to create remarkable experiences that drive loyalty, brand advocacy, and business growth. At Graymatter SEO, we harness the power of design thinking to help businesses deliver exceptional customer experiences that surpass expectations.
The Benefits of Implementing Design Thinking Strategies
By embracing design thinking principles, businesses can gain a competitive advantage and transform their customer experience. Here are some key benefits of incorporating design thinking strategies:
Enhanced Customer Satisfaction: Design thinking allows businesses to deeply understand their customers, leading to tailored solutions that meet their specific needs and desires.
Increased Innovation: By adopting design thinking, businesses foster a culture of innovation that encourages creativity, resulting in breakthrough ideas and unique solutions.
Improved Problem Solving: Design thinking provides a structured approach to problem-solving, enabling businesses to identify and address customer pain points effectively.
Heightened Employee Engagement: Inviting employees to participate in the design thinking process creates a sense of ownership, fostering engagement and collaboration within the organization.
Stronger Brand Identity: Well-designed experiences create memorable impressions and foster a strong emotional connection with customers, leading to a distinct and recognizable brand identity.
Our Approach to Customer Experience Design
At Graymatter SEO, we follow a proven methodology to deliver outstanding customer experience design tailored to your business objectives. Our approach includes the following steps:
1. Research and Discovery
We start by diving deep into understanding your business, industry trends, and target audience. Through in-depth research and analysis, we identify your customers' pain points and opportunities for improvement, setting the foundation for an exceptional customer experience design strategy.
2. Ideation and Brainstorming
Using design thinking principles, our expert team facilitates collaborative brainstorming sessions to generate innovative ideas that align with your brand values and customer preferences. We explore various concepts, considering both functionality and aesthetics, to create a comprehensive concept for your customer experience design.
3. Prototyping and Testing
We transform ideas into tangible prototypes that allow you to visualize and interact with the intended customer experience. Our iterative testing process ensures that the design meets user expectations, enhances usability, and delivers a seamless experience across various touchpoints.
4. Implementation and Optimization
Once the design is finalized, our team works closely with your business to ensure a smooth implementation of the customer experience strategy. We continuously monitor performance, collect feedback, and optimize the design based on real-time data, ensuring maximum effectiveness and customer satisfaction.
Why Choose Graymatter SEO?
As a leading provider of SEO services in the business and consumer services industry, Graymatter SEO stands out for several reasons:
Expertise: Our team consists of highly skilled and experienced professionals who specialize in design thinking and customer experience design.
Creative Solutions: We pride ourselves on our ability to think outside the box and deliver innovative solutions tailored to our clients' unique needs.
Collaborative Approach: We believe in building strong partnerships with our clients, working closely throughout the entire project to ensure exceptional outcomes.
Proven Track Record: Over the years, we have successfully helped numerous businesses drive customer satisfaction, boost brand loyalty, and achieve sustainable growth through our design thinking strategies.
Customized Services: We understand that each business has its own challenges and goals. Therefore, we offer tailor-made services that cater to your specific requirements.
Contact Graymatter SEO Today
If you are ready to revolutionize your approach to customer experience design, Graymatter SEO is here to guide you every step of the way. Our team of experts is passionate about helping businesses succeed by creating remarkable customer experiences that captivate, delight, and deliver exceptional results. Contact us now to learn more!