Designing with Empathy (Design Thinking)
Sep 14, 2021
Methodology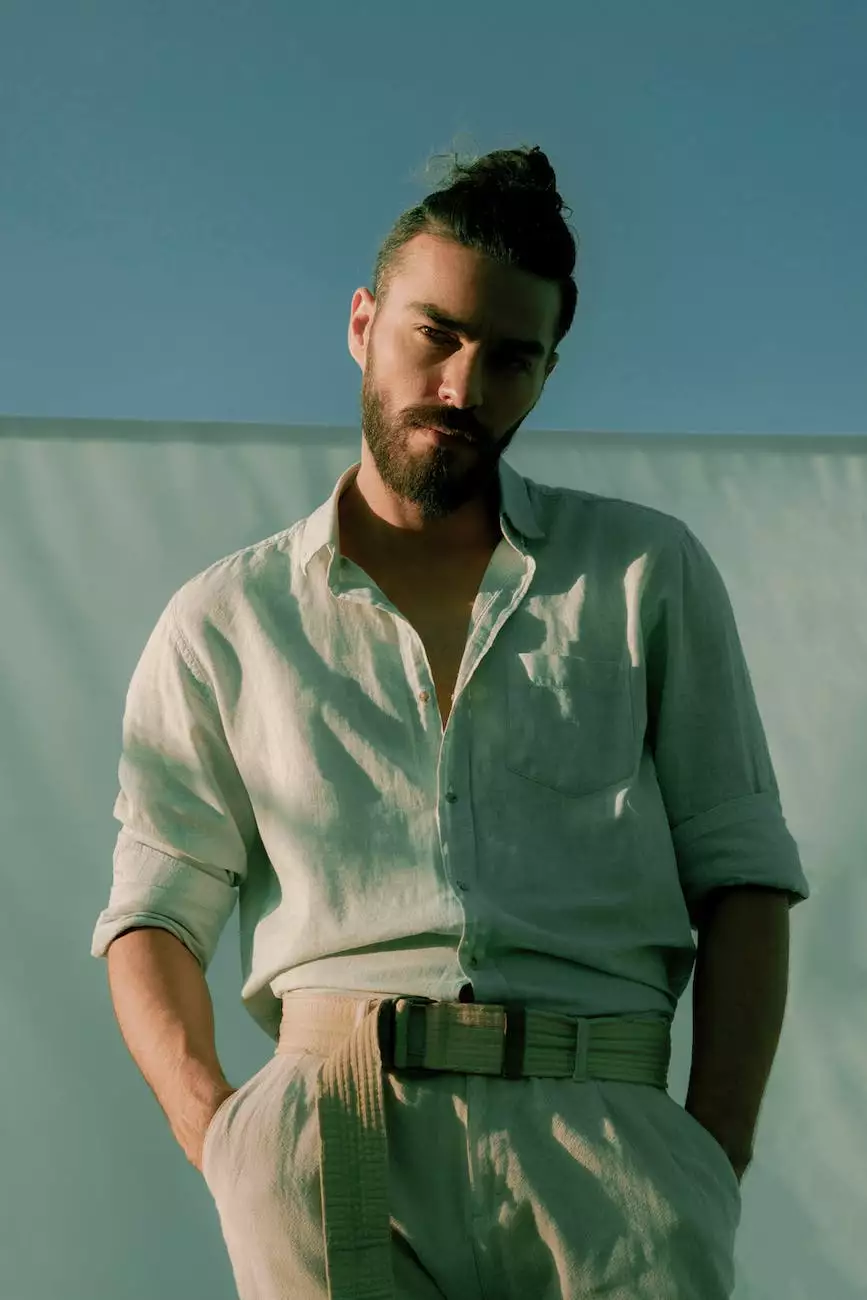 Introduction
Welcome to Graymatter SEO, your trusted partner in revolutionizing your online presence. In today's digital landscape, empathetic design thinking has become increasingly important for businesses and consumer services. By understanding the needs, wants, and desires of your target audience, you can create meaningful connections and deliver exceptional experiences. Join us as we explore the power of designing with empathy and the impact it can have on your business.
The Essence of Empathy in Design Thinking
Empathy lies at the very heart of design thinking. It involves putting yourself in the shoes of your customers to truly understand their pain points, motivations, and aspirations. In the realm of online businesses, empathetic design thinking is driven by the desire to offer tailor-made solutions that resonate deeply with your audience.
Creating User-Centric Experiences
Designing with empathy allows businesses to create user-centric experiences that foster trust and loyalty. By conducting extensive user research, businesses can gain valuable insights into their target audience's preferences and behaviors. This information can then be utilized to refine your digital product or service, ensuring that it aligns seamlessly with your customers' needs.
The Importance of User Research
User research is a critical aspect of empathetic design thinking. By engaging with your target audience through surveys, interviews, and usability testing, you can gain a deep understanding of their preferences, pain points, and aspirations. This knowledge serves as the foundation for crafting exceptional user experiences.
Iterative Design Process
Design thinking encourages an iterative approach, allowing businesses to continuously refine and improve their products or services based on user feedback. This iterative design process enables businesses to create solutions that address specific pain points and deliver maximum value to their customers.
The Business Benefits of Designing with Empathy
When businesses adopt a design-thinking mindset and prioritize empathy, they unlock numerous benefits that lead to sustainable growth and success. Let's explore some of the key advantages:
Better User Satisfaction
By understanding your users' needs and desires, you can create products or services that exceed their expectations. This results in higher levels of user satisfaction and increased customer loyalty. Satisfied customers are more likely to engage, recommend, and become loyal advocates of your brand, enhancing your overall business reputation.
Competitive Advantage
Empathetic design thinking gives businesses a competitive edge. By aligning your digital offerings with user preferences and aspirations, you can differentiate yourself from competitors and attract a larger market share. A user-centric approach fosters innovation and positions your business as a leader in the industry.
Increased Conversions
A compelling user experience directly impacts conversions. When your digital product or service aligns with user expectations and provides seamless interactions, the likelihood of conversions significantly increases. By optimizing the user journey and addressing pain points, you can drive more conversions and ultimately boost your bottom line.
Brand Loyalty and Advocacy
By designing with empathy, you cultivate a strong emotional connection with your customers. This emotional bond builds loyalty, creating a tribe of brand advocates who actively promote your business. Genuine concern for your users' needs not only fosters loyalty but also encourages word-of-mouth marketing, amplifying your brand's reach and influence.
Unlock the Power of Empathy with Graymatter SEO
At Graymatter SEO, we understand the transformative impact of designing with empathy. We are passionate about equipping businesses with the necessary tools and strategies to enhance their online presence and engage with their target audience on a deeper level.
Comprehensive SEO Services
Our comprehensive SEO services offer a holistic approach to improving your digital presence. We employ advanced techniques, such as keyword optimization, on-page SEO, link building, and content creation, to ensure your website and online assets rank higher on search engine result pages.
Data-Driven Strategies
Our team of SEO experts utilizes data-driven strategies to gain valuable insights into your target audience's behavior and preferences. By combining our expertise with your brand's unique value proposition, we create customized SEO campaigns that maximize your online visibility and deliver measurable results.
Content That Engages and Converts
Compelling, keyword-rich content is at the core of our SEO services. We leverage copywriting techniques that captivate and engage your users, fostering a sense of connection and trust. Our content strategists work closely with you to craft narratives that align with your brand and resonate with your target audience.
Continuous Optimization
We believe that SEO is an ongoing process. As search engine algorithms evolve and consumer preferences shift, we continuously optimize your website and digital assets to ensure they remain relevant and highly visible. Our proactive approach ensures that your business stays ahead of the competition.
Conclusion
Designing with empathy is a powerful strategy that can revolutionize your business and elevate your online presence. By understanding your target audience on a deeper level, you can create experiences that resonate, foster loyalty, and drive sustainable growth. Graymatter SEO is here to guide you on this journey, providing top-tier SEO services that will enhance your brand's reach, visibility, and reputation. Contact us today to unlock the true potential of empathetic design thinking.