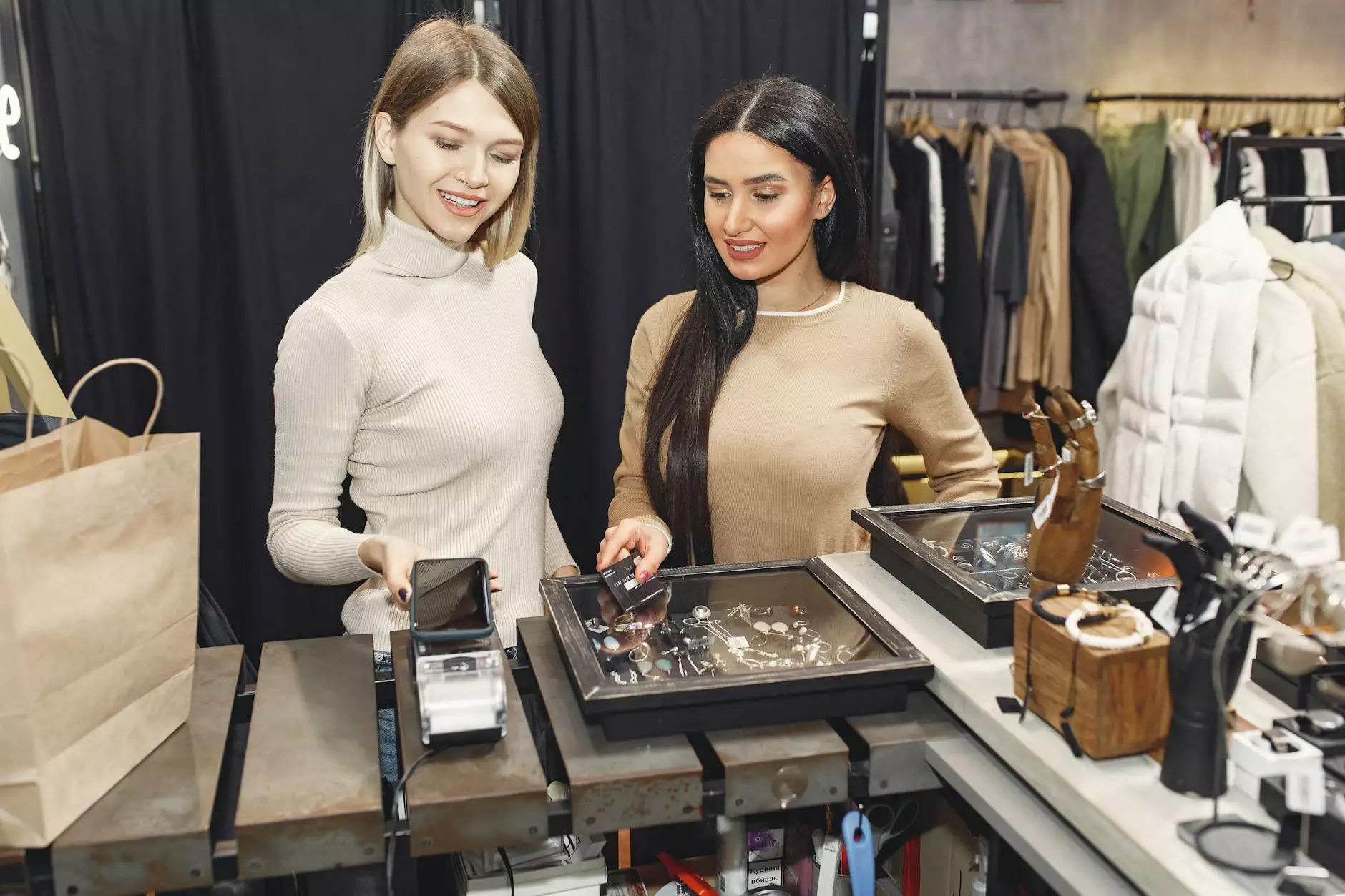 Introduction
Welcome to Graymatter SEO, your trusted source for comprehensive insights on eCommerce and how it impacts customer experience. In today's digital era, eCommerce has revolutionized the way businesses operate, providing customers with the convenience of shopping from the comfort of their own homes and allowing businesses to reach a global audience. In this article, we will delve into the intricacies of eCommerce, discussing its definitions, benefits, and the crucial role it plays in enhancing the overall customer experience.
Defining eCommerce
eCommerce, also known as electronic commerce, refers to the buying and selling of goods and services over the internet. It involves conducting financial transactions online, allowing businesses to reach a broader customer base beyond geographical constraints. With eCommerce, businesses can establish an online presence, showcase their products or services, and facilitate transactions efficiently, leading to enhanced customer satisfaction and increased revenue.
The Benefits of eCommerce
eCommerce offers numerous advantages for both businesses and customers. Let's explore some of the key benefits:
1. Global Reach
Unlike traditional brick-and-mortar stores, eCommerce eliminates geographical barriers, enabling businesses to reach customers worldwide. This expansive reach opens up new opportunities for growth and expansion, allowing businesses to tap into markets that were previously inaccessible.
2. 24/7 Accessibility
One of the greatest advantages of eCommerce is its 24/7 accessibility. Customers can browse, shop, and make purchases anytime, anywhere, at their convenience. This convenience factor enhances the overall customer experience, as it eliminates the need to adhere to traditional store hours and provides customers with the freedom to shop at their own pace.
3. Cost Efficiency
eCommerce reduces the overhead costs associated with operating a physical store. Businesses no longer have to bear expenses such as rent, utilities, and staffing. This cost efficiency allows businesses to offer competitive pricing to customers, attracting more sales and fostering customer loyalty.
4. Data-driven Insights
With eCommerce, businesses have access to vast amounts of data, including customer preferences, purchase patterns, and browsing behavior. Leveraging this data through analytics and reporting tools enables businesses to gain valuable insights into their target audience, optimize marketing strategies, and personalize the customer experience.
5. Improved Customer Experience
eCommerce provides customers with a seamless shopping experience. From personalized product recommendations to easy checkout processes and hassle-free returns, eCommerce platforms prioritize customer convenience and satisfaction. By offering a user-friendly interface and excellent customer service, businesses can build trust, foster positive relationships, and retain loyal customers.
The Role of eCommerce in Enhancing Customer Experience
eCommerce plays a vital role in shaping the overall customer experience. Let's delve into some key aspects:
1. Convenience
eCommerce brings unparalleled convenience to customers by eliminating the need for physical store visits. Customers can browse through a wide range of products, compare prices, read reviews, and make purchases with just a few clicks. This ease of use enhances the customer experience by saving time and effort.
2. Personalization
eCommerce platforms leverage customer data to offer personalized experiences. By analyzing customer behavior and purchasing history, businesses can provide tailored product recommendations, targeted promotions, and personalized offers. This level of personalization enhances customer engagement and increases the likelihood of repeat purchases.
3. Accessibility
eCommerce ensures that products and services are accessible to a wider audience. Whether customers have physical limitations, live in remote areas, or face time constraints, eCommerce overcomes these barriers and ensures that everyone has access to a diverse range of products and services.
4. Seamless Transactions
Efficient and secure transactions are critical for a positive customer experience. eCommerce platforms offer various payment options, secure checkout processes, and robust data encryption to protect customer information. This instills confidence in customers, fostering trust and boosting overall satisfaction.
5. Post-Purchase Support
eCommerce platforms prioritize post-purchase support, ensuring that customers receive assistance even after they have made a purchase. From order tracking to easy returns and exchanges, businesses go the extra mile to provide exceptional customer service. This commitment to customer support creates a positive reputation and increases brand loyalty.
Conclusion
In conclusion, eCommerce has transformed the way we shop and conduct business. Its global reach, convenience, cost efficiency, and data-driven insights have revolutionized the customer experience. At Graymatter SEO, we specialize in helping businesses optimize their eCommerce strategies to drive growth and enhance customer satisfaction. Contact us today to learn more about our SEO services tailored to the Business and Consumer Services industry.