A Detailed Guide on Amazon PPC Campaign Structure
Sep 8, 2023
Blog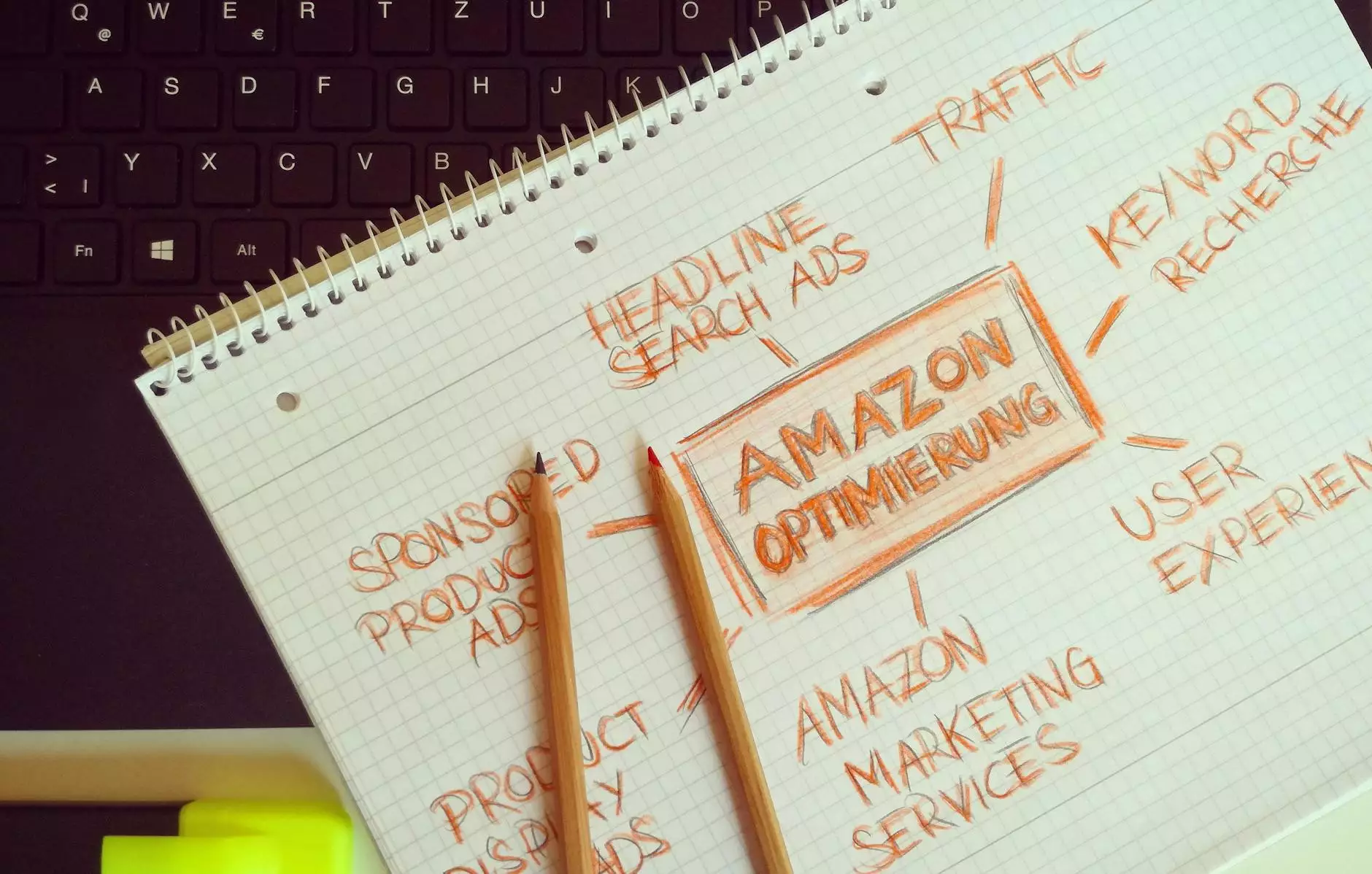 Introduction
Welcome to Graymatter SEO's comprehensive guide on Amazon PPC campaign structure. In this detailed guide, we will walk you through the key elements and best practices for structuring your Amazon Pay-Per-Click campaigns to maximize your advertising success on the platform. Whether you are a business owner looking to boost your Amazon sales or a marketer trying to optimize your advertising efforts, this guide will provide you with valuable insights and strategies to drive better results.
Why is Amazon PPC Campaign Structure Important?
When it comes to running successful advertising campaigns on Amazon, having a well-structured PPC campaign is crucial. A properly structured campaign allows you to effectively target your audience, optimize your budget and bids, improve your click-through-rates (CTR), and ultimately increase your sales and profitability. By following the best practices outlined in this guide, you can ensure that your Amazon PPC campaigns are set up for success from the start.
The Building Blocks of Amazon PPC Campaign Structure
1. Campaign Organization
Effective campaign organization is the foundation of a well-structured Amazon PPC campaign. Start by categorizing your products or services into relevant ad groups based on their similarities. This allows you to create targeted ad campaigns tailored to specific buyer personas and product categories. By grouping your products strategically, you can easily manage and optimize your campaigns, ensuring maximum visibility and sales for each product or service you offer on Amazon.
2. Keyword Research
Conducting thorough keyword research is vital for the success of your Amazon PPC campaigns. Identify relevant keywords that your target audience is likely to search for when looking for products or services similar to yours. Use online keyword research tools, competitor analysis, and Amazon's own search suggestions to generate a comprehensive list of high-performing keywords. Incorporate these keywords strategically into your campaign structure, including in your campaign titles, ad group names, and product listings, to increase your visibility and attract qualified traffic to your Amazon listings.
3. Ad Campaign Structure
Creating a well-structured ad campaign is critical to ensure optimal performance. There are three key components to consider:
a) Campaign Type
Choose the most suitable campaign type based on your advertising goals - Sponsored Products, Sponsored Brands, or Sponsored Display. Each campaign type serves different purposes and targets different areas of the Amazon platform. Understanding the differences will allow you to select the right campaign type for your specific objectives.
b) Ad Groups and Product Targeting
Group your products based on relevant categories or themes into separate ad groups. This enables you to apply different bidding strategies, budgets, and targeting options for each group. By structuring your ad groups effectively, you can tailor your advertisements to specific products, optimize your bids, and enhance your overall campaign performance.
c) Ad Formats and Placement
Choose the appropriate ad formats and placements to reach your target audience effectively. Amazon offers various ad formats such as sponsored product ads, headline search ads, and product display ads. Each format allows you to showcase your products in different ways, whether on search result pages, product detail pages, or elsewhere within the Amazon ecosystem. Understanding the strengths and limitations of each format will enable you to make informed decisions and maximize your ad visibility.
4. Budget Allocation and Bidding Strategy
Allocate your budget wisely across your campaigns and ad groups to ensure maximum return on investment (ROI). Take into account the performance of different products, keywords, and ad groups to determine where to allocate your budget. Additionally, choose the most appropriate bidding strategy, such as automatic or manual bidding, based on your campaign goals and desired level of control. Continuously monitor and optimize your bids to achieve a balance between visibility and cost-effectiveness for your Amazon PPC campaigns.
Conclusion
Congratulations! You have now been equipped with a comprehensive understanding of Amazon PPC campaign structure. By implementing the best practices outlined in this guide, you are well on your way to outranking your competition and achieving better results with your Amazon advertising efforts. Remember, a well-structured campaign not only increases your visibility and click-through-rates but also contributes to higher sales and business growth on Amazon. If you require professional assistance or would like to further improve your Amazon PPC campaign, feel free to reach out to Graymatter SEO, the experts in providing top-notch SEO services in the business and consumer services industry.