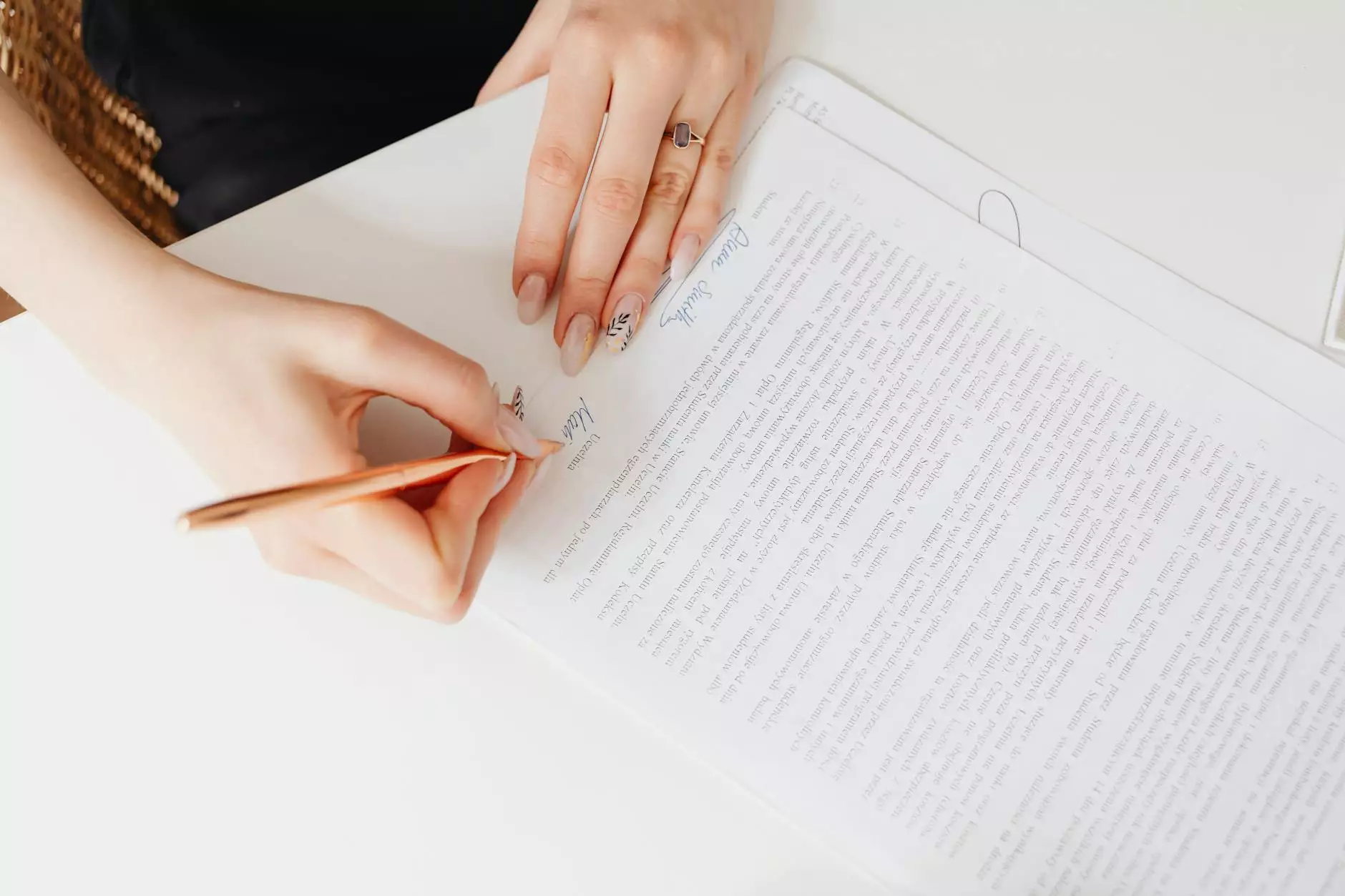 Introduction
Welcome to Graymatter SEO's Affiliate Disclaimer page! As a provider of top-tier SEO services in the Business and Consumer Services industry, it's essential for us to maintain transparency and disclose any relationships we have with affiliate partners.
What is an Affiliate Disclaimer?
An affiliate disclaimer is a disclosure statement that informs visitors about the commercial relationships between a website and its partners or affiliates. It is a legal requirement to disclose any potential bias that may arise from such relationships.
Transparency and Trust
At Graymatter SEO, we believe in transparency and building trust with our clients. We want to ensure that our clients are aware of any potential financial interests or partnerships that may exist between us and other entities mentioned or linked to on our website.
Affiliate Relationships
While we primarily focus on providing top-notch SEO services, we may occasionally participate in certain affiliate programs. This means that we may earn a commission or receive compensation if you click on an affiliate link and make a purchase or take any specific actions outlined by the affiliate program.
Objective Recommendations
Rest assured, any affiliate relationships we have will not influence our integrity or objectivity in recommending products or services. Our commitment is always to provide you with honest and unbiased information, regardless of any potential affiliate partnerships. We value the trust you place in us and prioritize your best interests above all else.
Responsibility as Consumers
As consumers, it's crucial to exercise due diligence and evaluate any products or services before making a purchase. We encourage you to conduct your own research and consider multiple sources of information before making a decision. Affiliate links should not be the sole factor influencing your purchasing choices.
How Affiliate Income Supports Us
By participating in affiliate programs, we generate additional income that helps us maintain and grow our business. This added revenue allows us to invest in research, resources, and talented professionals who contribute to our ability to provide high-quality SEO services to our valued clients.
Liability Disclaimer
While we strive to provide accurate and up-to-date information, we cannot guarantee the accuracy, completeness, or reliability of the information provided on our website. We are not liable for any losses, damages, or misunderstandings caused by the reliance on the information presented, including any affiliate links.
Contact Us
If you have any questions, concerns, or suggestions regarding our affiliate disclaimer or any other aspect of our services, please feel free to reach out to us. We value your feedback and are here to assist you.
Conclusion
Thank you for taking the time to read our affiliate disclaimer. We hope this information helps you understand our commitment to transparency and our dedication to providing exceptional SEO services without compromising our integrity. At Graymatter SEO, we are your trusted partner in driving your online success.